---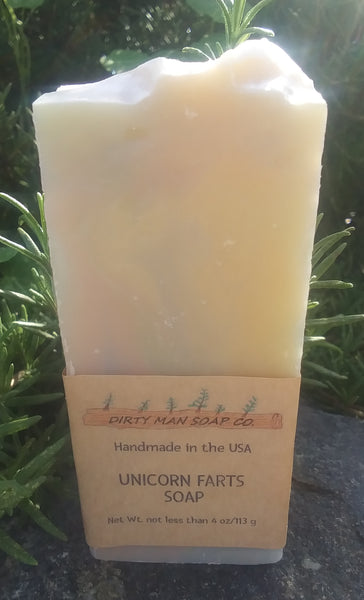 Unicorn Farts Bar Soap
Regular price $5.99
Tropical fruitiness at it's best, Unicorn Farts will be a big hit with the kids, both young and old!  
Ingredients: Water, Coconut Oil, Rice Bran Oil, Palm Oil, Sodium Hydroxide (lye), Tallow, Sunflower Oil, Natural Fragrance, Mineral Pigment.
Our products are NON GMO and as natural as possible. We search out quality ingredients that are free of GMOs, parabens, phthalates, etc. These are the products we use daily for our whole family so we are very careful about the ingredients we use, for our own sake as well as for our customers.