---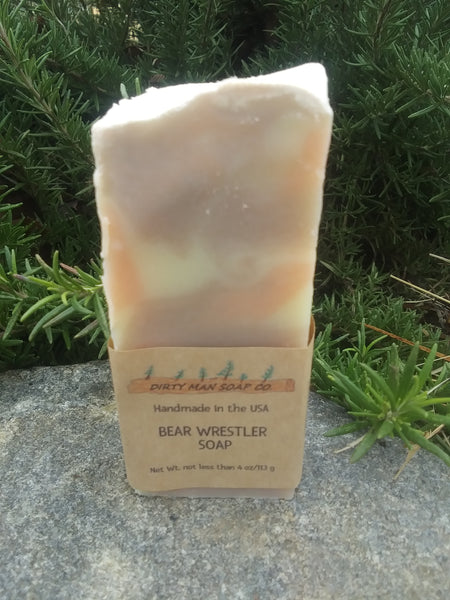 Bear Wrestler Bar Soap
Regular price $5.99
Bear Wrestler bar soap is scented with a fantastic mix of essential oils that smells like earthy evergreen trees with a hint of citrus. It'll leave you fresh, invigorated, and ready to wrestle whatever bears the day may throw your way.

Ingredients: Water, Coconut Oil, Rice Bran Oil, Palm Oil, Sodium Hydroxide (lye), Tallow, Sunflower Oil, Essential Oil (patchouli, orange, lime, cypress), Mineral Pigment.

Our products are NON GMO and as natural as possible. We search out quality ingredients that are free of GMOs, parabens, phthalates, etc. These are the products we use daily for our whole family.