---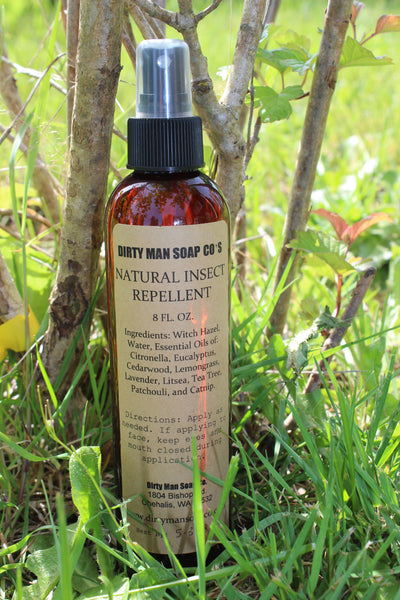 Insect Repellent
Regular price $11.99
Essential oils are combined with witch hazel to create this effective, natural bug repellent.  It really works, and it smells great to boot!  We use this for our whole family (little people included!) all season long and it works like a charm.  This spray is most effective for mosquitos but may also help with ticks and fleas as well. 8 oz. spray bottle.

Ingredients: Witch Hazel, Water, Essential Oils of: Citronella, Eucalyptus, Cedarwood, Lemongrass, Lavender, Litsea, Tea Tree, Patchouli, and Catnip.

Our products are NON GMO and as natural as possible. We search out quality ingredients that are free of GMOs, parabens, phthalates, etc. These are the products we use daily for our whole family.